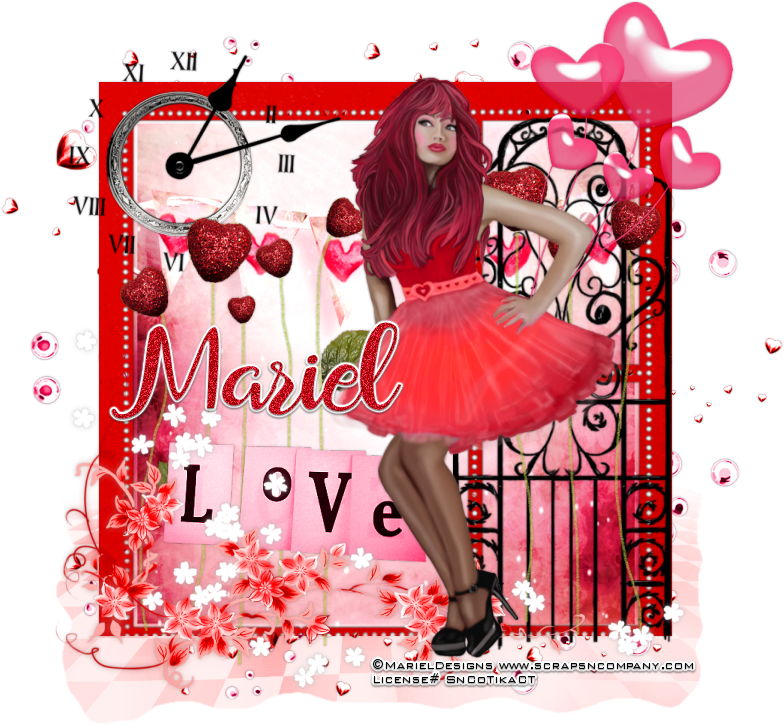 This tutorial is meant purely as a guide. Feel free to use your own choice of tube or scrap kit to make your tag unique. If you want your tag to look just like mine them use the same supplies I have used. This tutorial assumes you have a knowledge of paint shop pro. Any resemblance to any other tag or tutorial is completely coincidental.
The scrap kit I used is also called Perfect Love and is by Chili Designz. This kit is also part of the awesome collab.
Font of your choice. I am using Saldina. This is a PTU font.
Drop shadow used throughout:
Open frame 2 from the kit. Shift+D to duplicate. Close the original. Re-size if you wish. Make your canvas large enough to work with. Using your magic wand select the inside of all sections of the frame. Selections modify and expand by 5. Layers new raster layer and drag under the frame. Open paper 1 and copy and paste into selection. Selections select none. Add a drop shadow to the frame.
Open your tube and copy and paste as a new layer. Re-size until she is just barely bigger than the frame. Move to where she is standing between the main part of the frame and the 2 smaller parts to the right. Add a drop shadow.
Open the floor element from the kit. Copy and paste as a new layer. Drag to the bottom. Move to the bottom of the frame as we are going to make the tube stand on it.

Re-size until it just slightly larger than the frame on both sides. Now if you notice there are some pretty sharp lines and angles and we want to get rid of those. There are 2 ways you can do this. Use your eraser tool and set your hardness down to about 25 and the opacity to about 4. The size to medium to large and just around the edge and erase some of the bits and get rid of the straightness. The second way is to use your freehand selection tool set to freehand and just draw around the edges in an imperfect manner. Selections invert and hit delete. You can use your eraser again to get rid of any sharpness or you can use your soften tool. Just check out the tools in psp they are pretty handy.
Now let's dress the tag up with elements from the kit. I will list the elements I used. Feel free to use other elements to make your tag unique. Placement of the elements is completely up to you. If you want your tag to look just like mine then use my tag for reference.
Add your copyright and licensing information.
Crop and re-size as you wish.